Bedsheets
Can style the boudoir in a specific way upon request.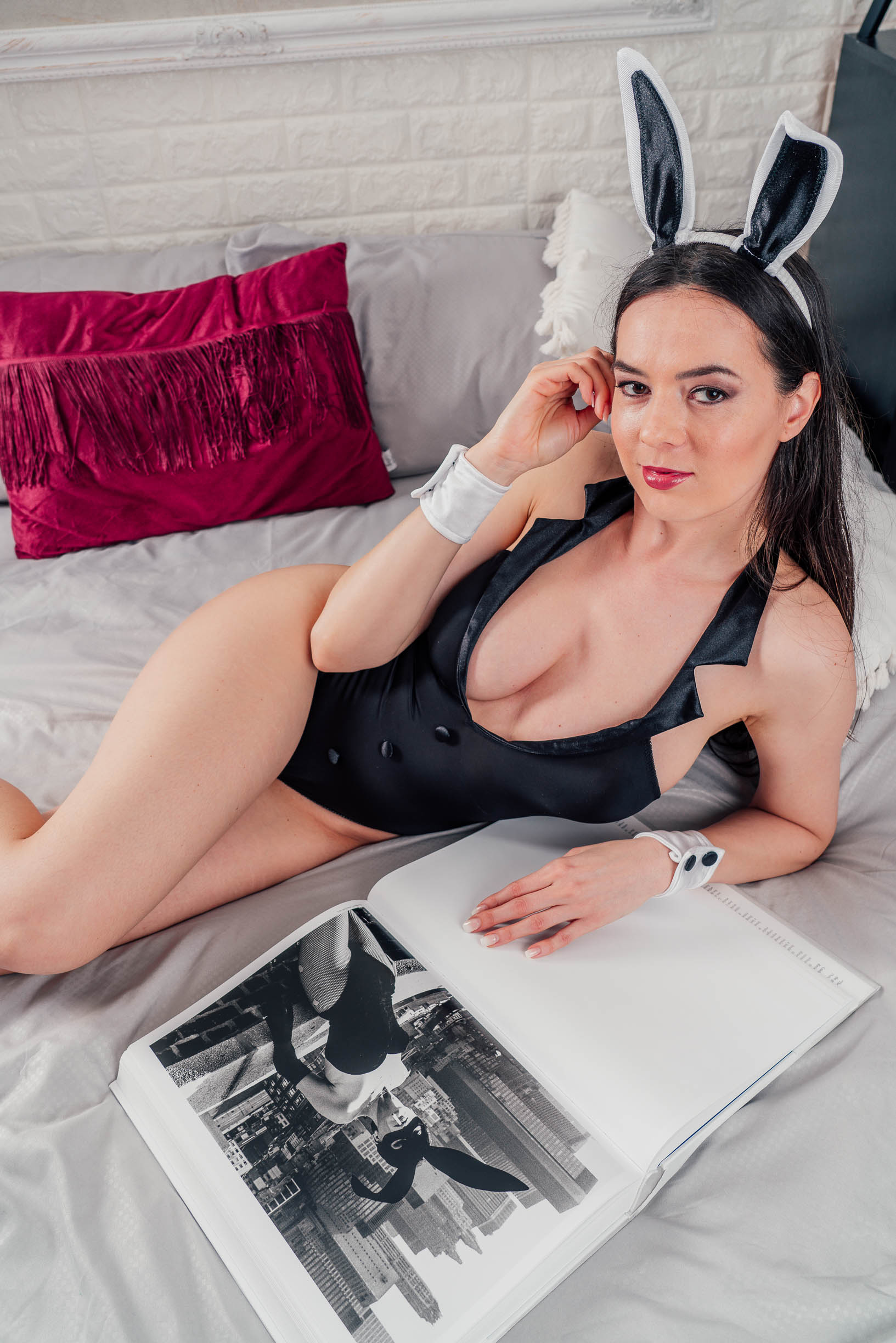 Silver / Gray
With a hint of texture.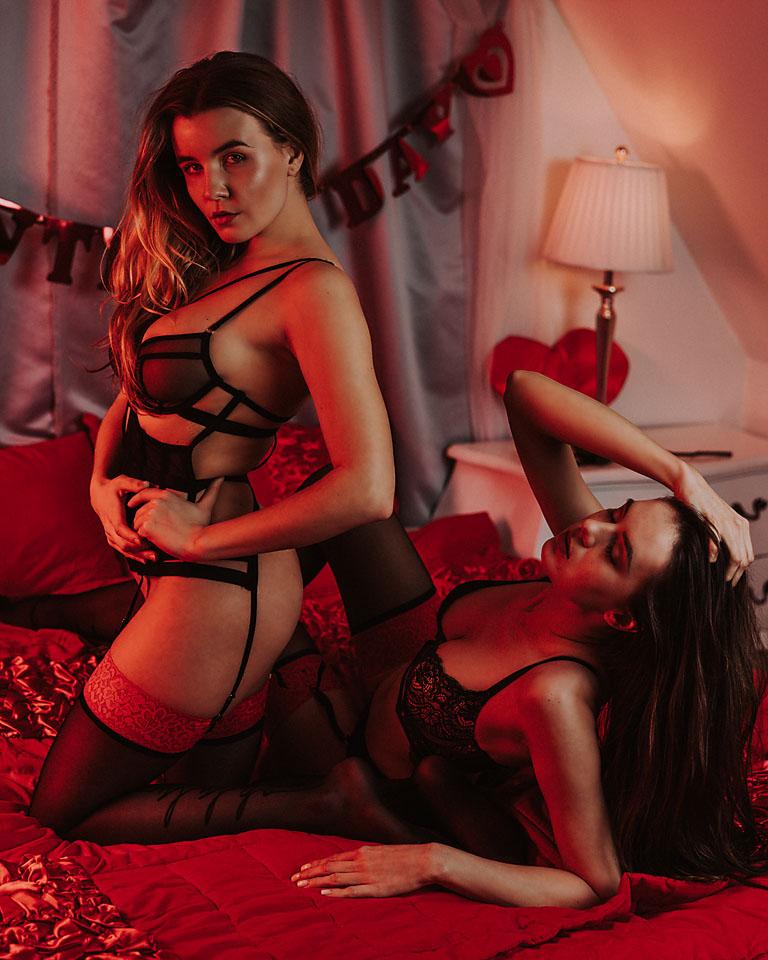 Red
With floral, rose detail.
Pastel Pink
With a pattern of knots.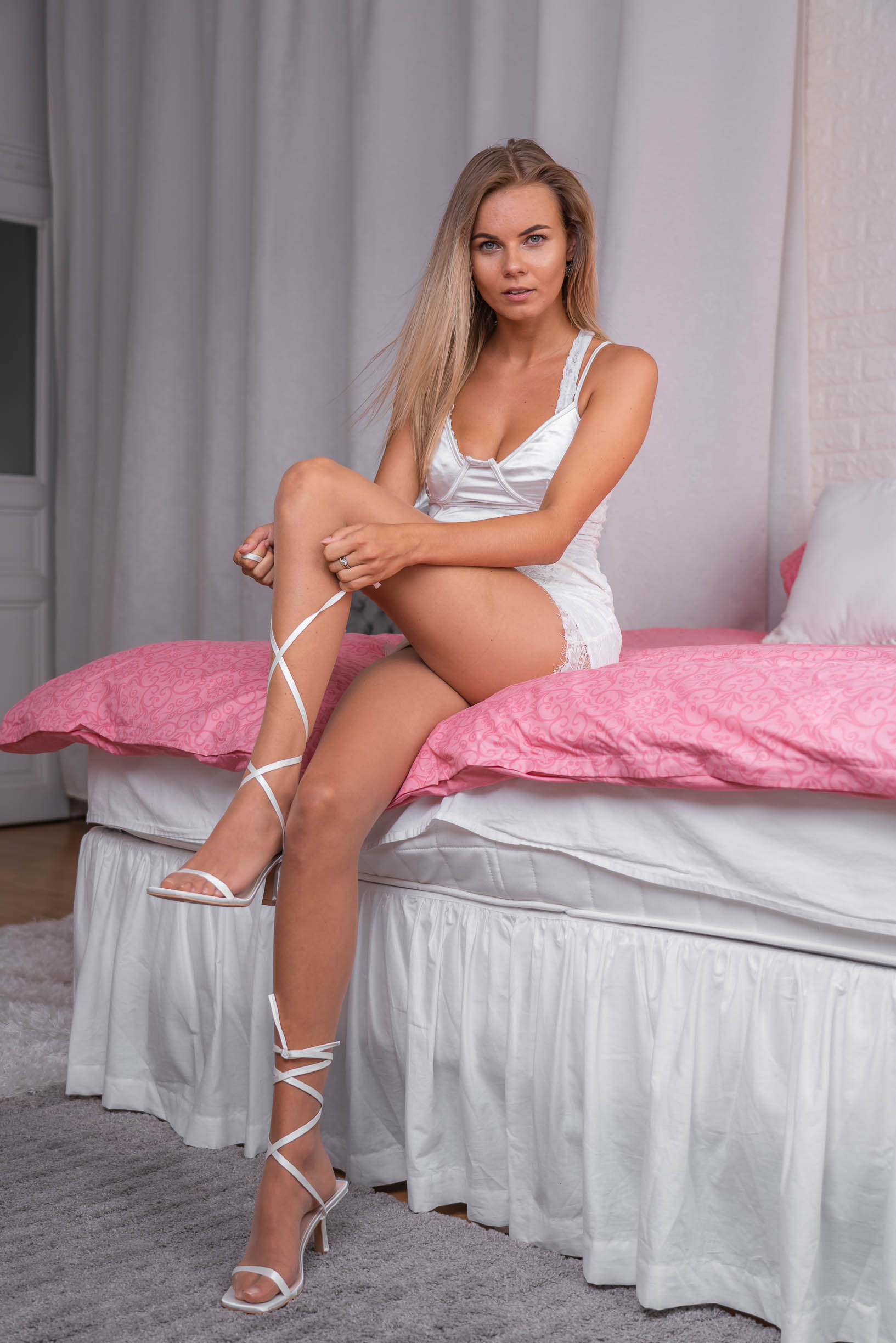 Beige
With crushed velvet bands in darker beige.
Ivory White
With satin decorative stripes.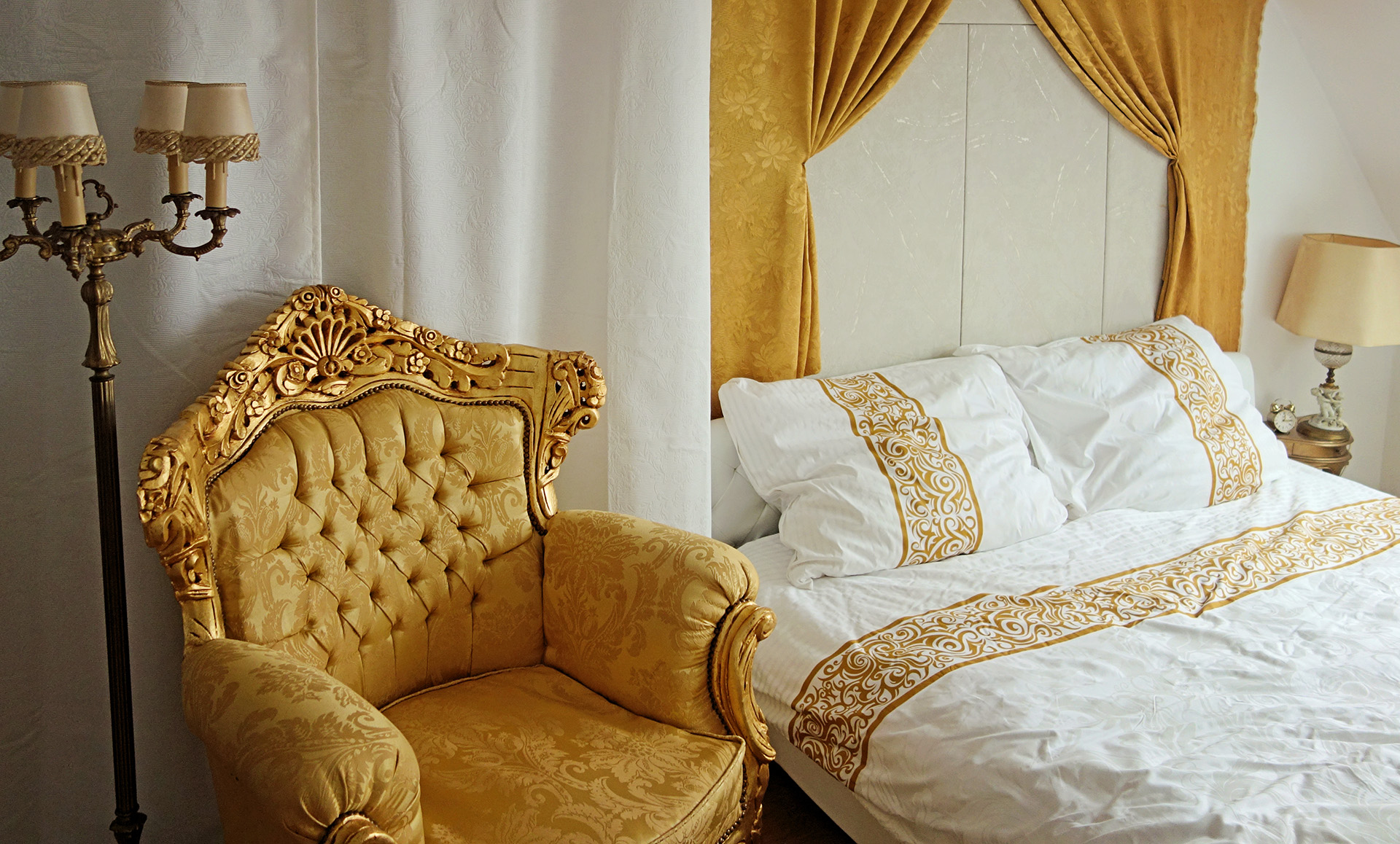 White / Golden
With patterns and decorations.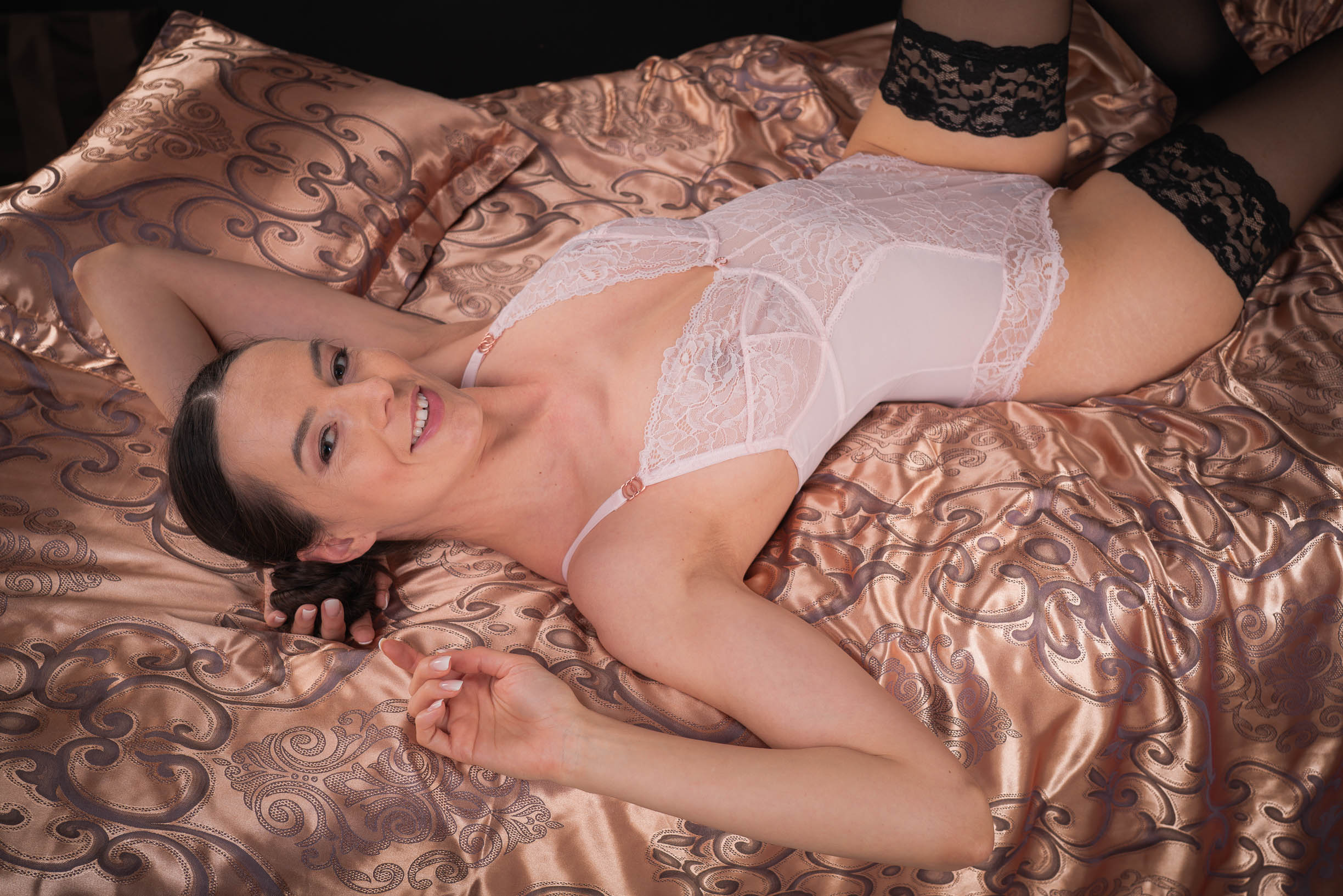 Satin
With a pattern. Single bed only.
Paper Backdrops
Wall-mounted with electric remote control.
Super White
Savage Widetone 2,72m x 11m (107" x 36'). Made in the USA.
Smoke Gray
Savage Widetone 2,72m x 11m (107" x 36'). The professional photographer's top choice for over 60 years.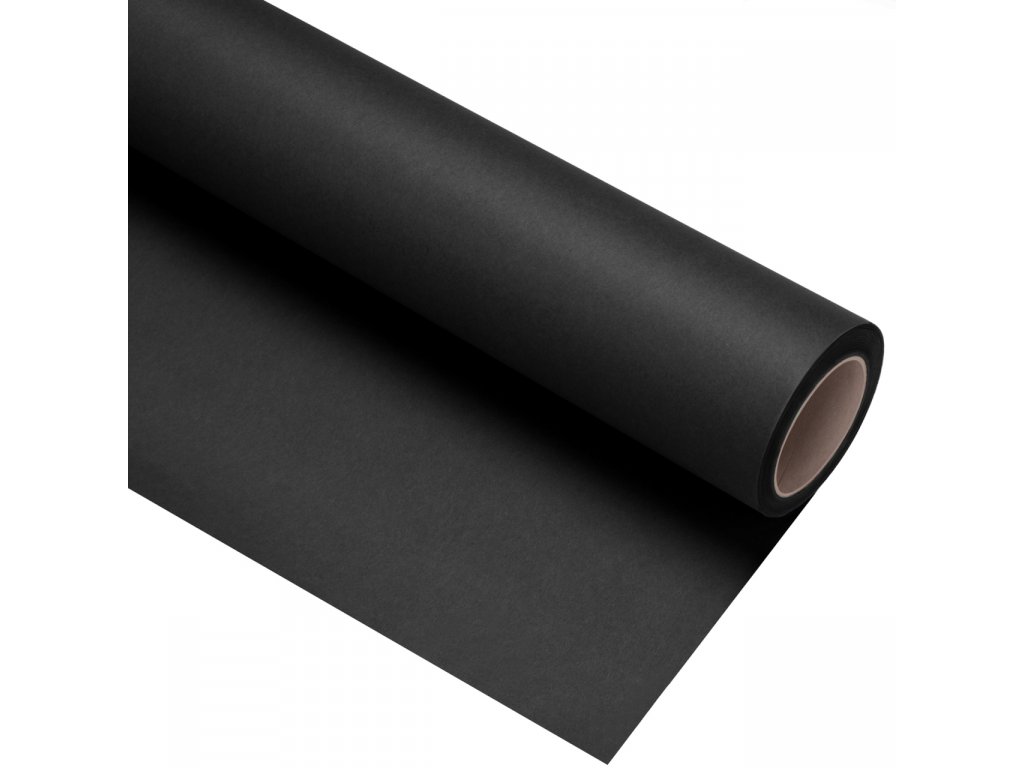 Black
Savage Widetone 2,72m x 11m (107" x 36'). High-quality, non-reflecting paper background with an exquisite, fine-tooth feel.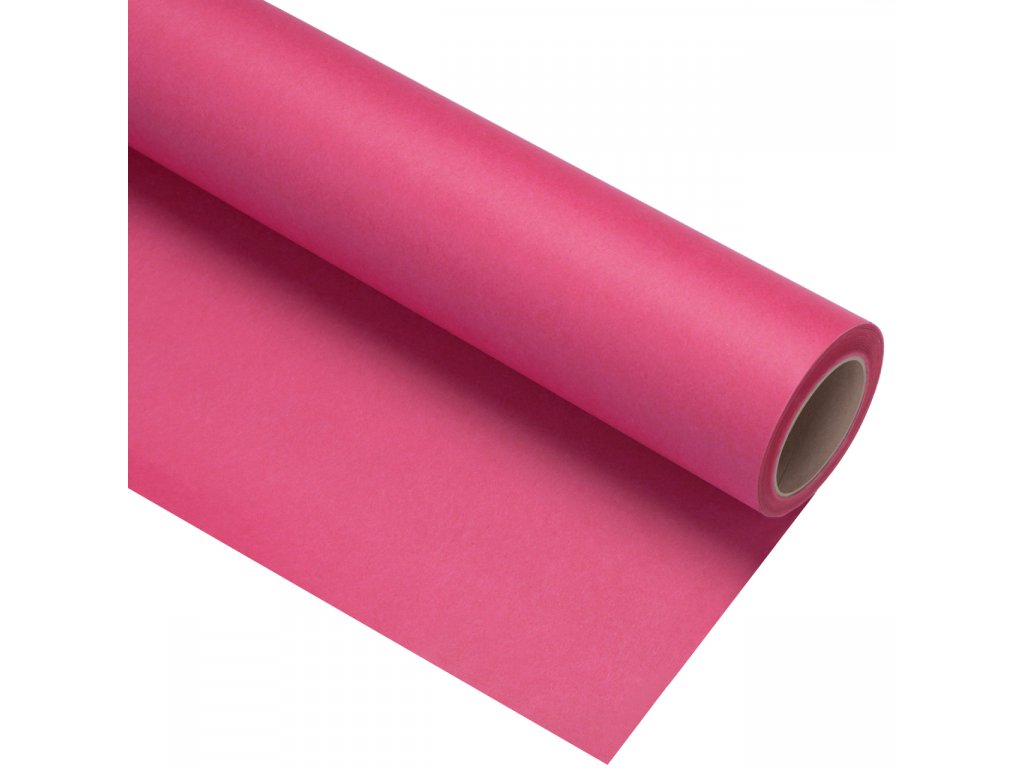 Rose Pink Mardi Gras
2,72m x 11m (107" x 36').
Textile Backdrops
Mounted on a semi-portable backdrop holder.
Fine Art Gray Tones Texture
2,5m x 2,5m (8ft x 8ft)
Dark Texture Hints of Green
2,5m x 2,5m (8ft x 8ft)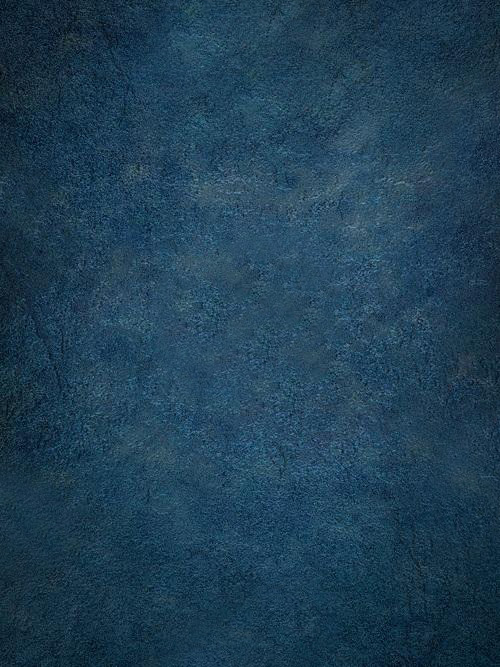 Blue Abstract
1,5m x 2,2m (5ft x 7ft)
Vintage Abstract
1,5m x 2,2m (5ft x 7ft)
Floors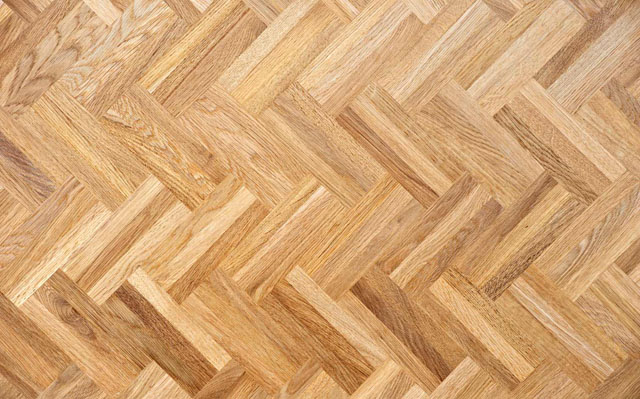 Parquet
Everywhere in the new studio.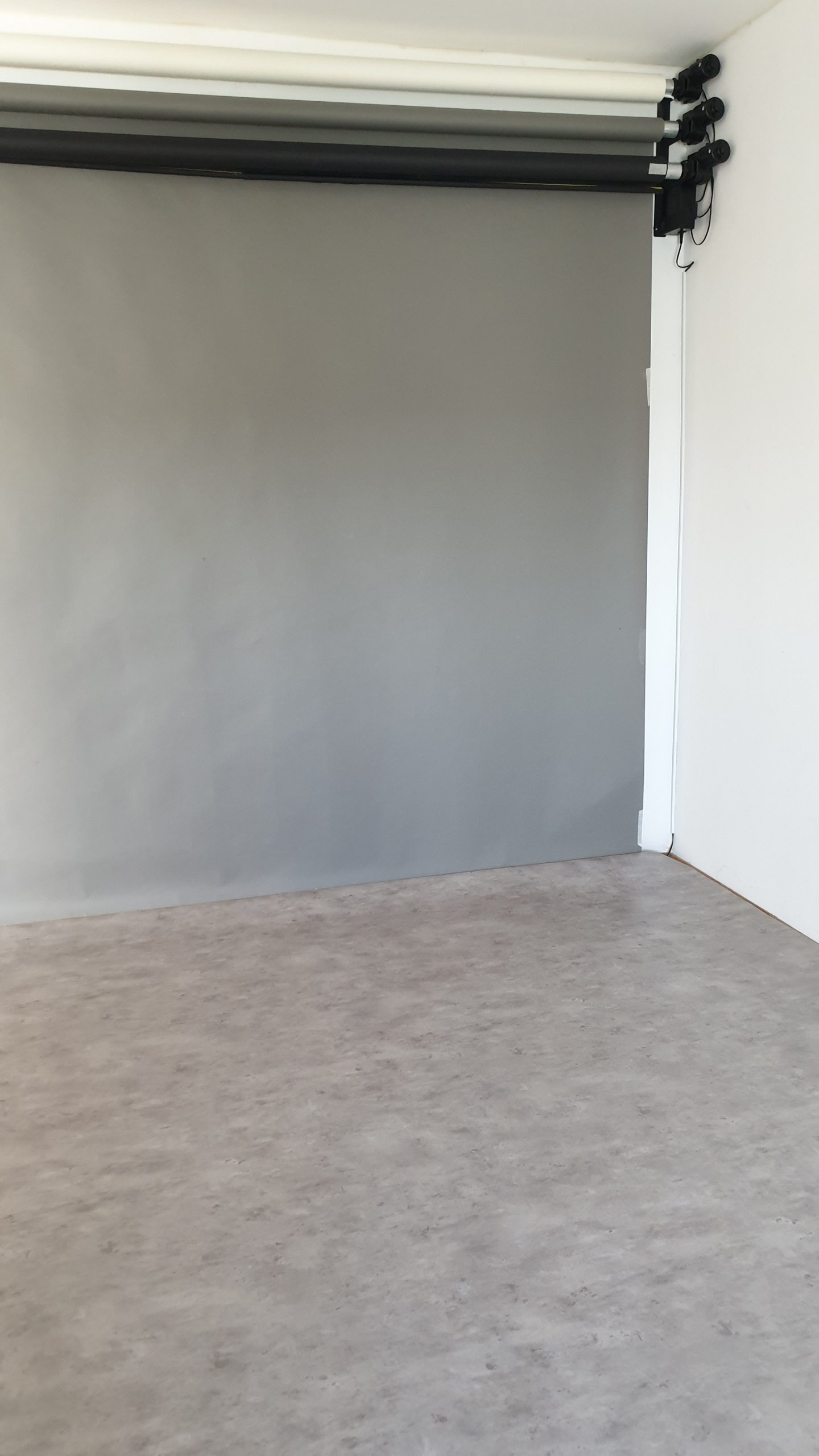 Vinyl floor: Concrete
3x3,5 m (10x11.5 ft). Can be used anywhere around the studio.
Vinyl floor: Pattern #1
3x2,4 m (10x8 ft). Can be used anywhere arond the studio.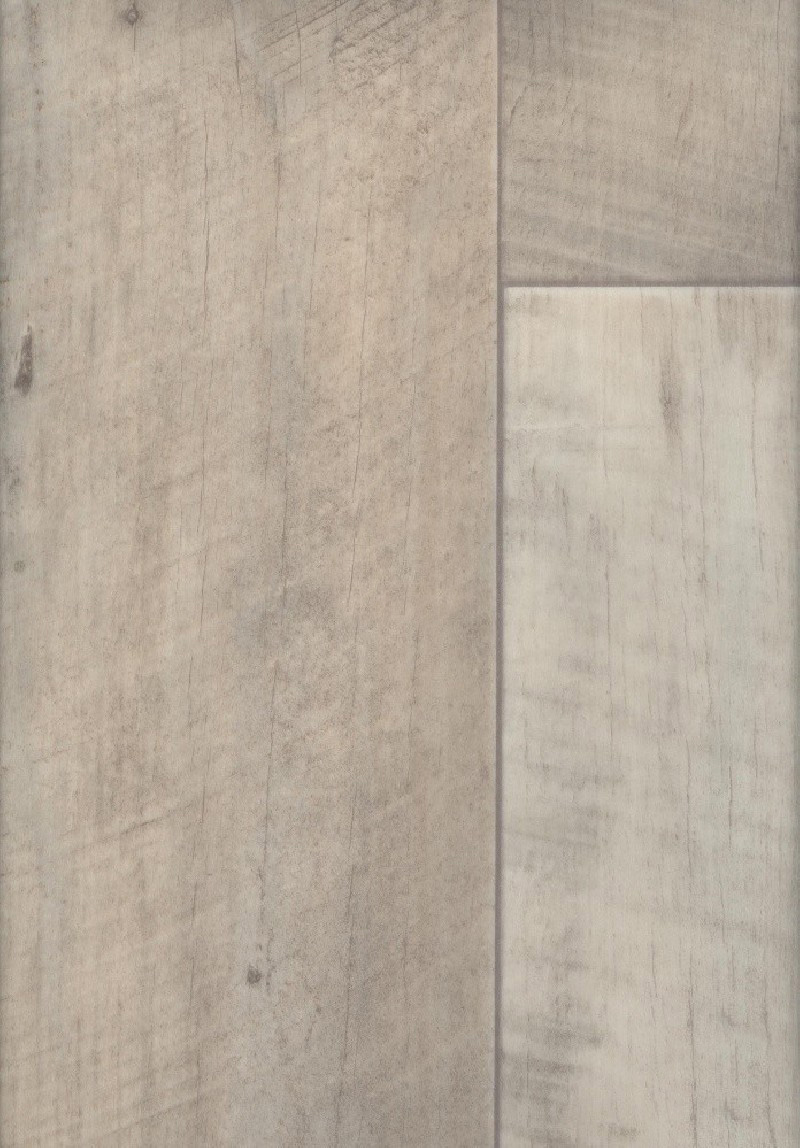 Vinyl floor: Pattern #2
3x2,3 m (10x7.5 ft). Can be used anywhere arond the studio.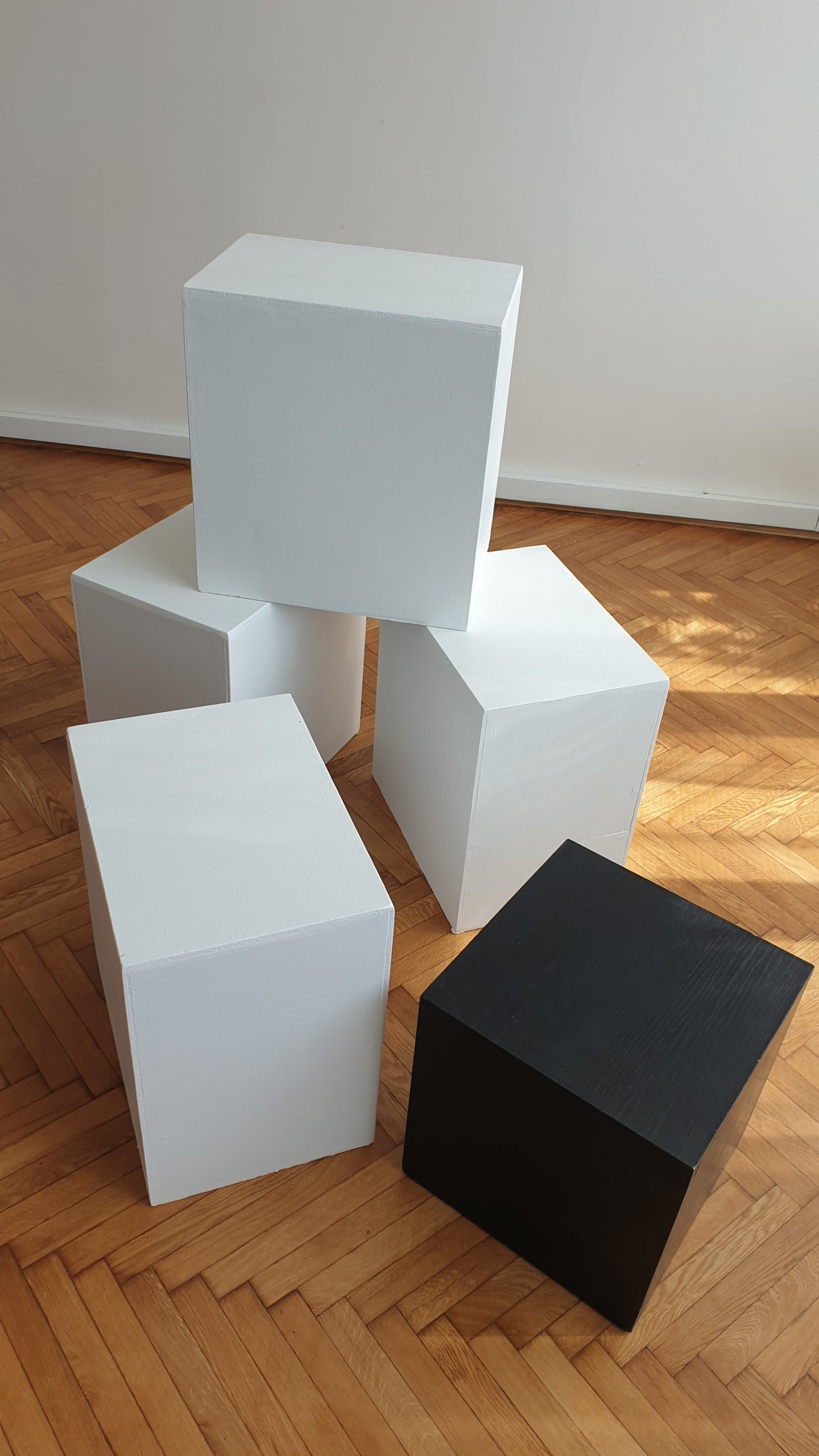 Posing Blocks
4 black, 1 white. Hand made 🙂
V-Flats
Allows for more and better light control, as well as added creativity when used as backdrops!
2x2 m (79x79 in) matte white and matte black V-Flats
2 units
Studio Equipment
Prague Boudoir is bathing in gorgeous available light most of the days, most of the year, thanks to its 10 skylights and West/Northwest orientation. But to be as versatile as possible, here's a list of lighting and photography equipment that's available to you when you book a session here.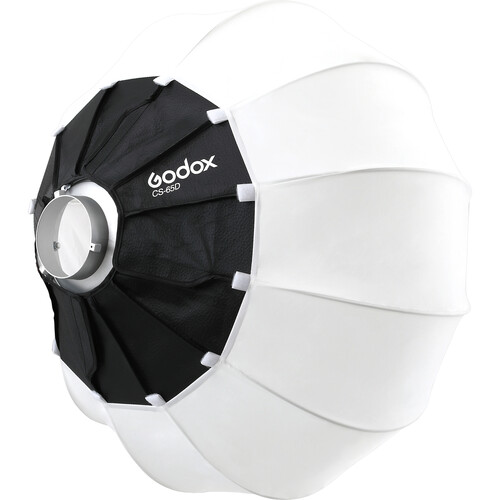 1 unit. Godox Collapsible Lantern Softbox (26.6" / 68cm diameter) perfect to raise the ambient illumination level. Bowens mount, fits my AD200 or two of those put in a dual-head mount for 400Ws total.
Daylight Falcon Eyes FL-556
6x55W daylight with 5500K, barndoors, diffuser/softbox, switchable to 33%, 66% and full power.
LED Ringlight
3000K-5600K, dimmer, CRI 95, inner diameter 23cm/9in
Manfrotto BeFree Live Tripod
Max height 151cm/59.5in, fluid video head for smooth pan and tilt. Also a photo tripod.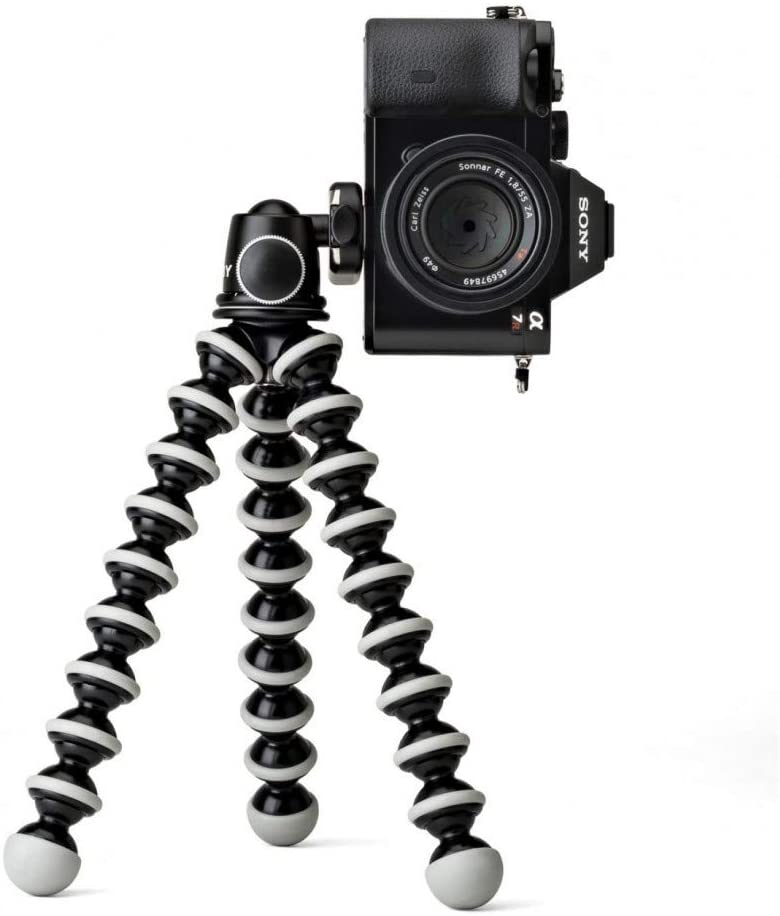 A flexible tripod with ballhead bundle for cameras up to 3kg/6.6lbs
180cm/6ft umbrella
with removable diffuser
120cm/4ft octabox
3 units. With removable grid and diffuser. Click/umbrella-like mechanism for quick operation. Replaced my former 150cm/5ft octa that was simply too bulky to store and took to long to assemble.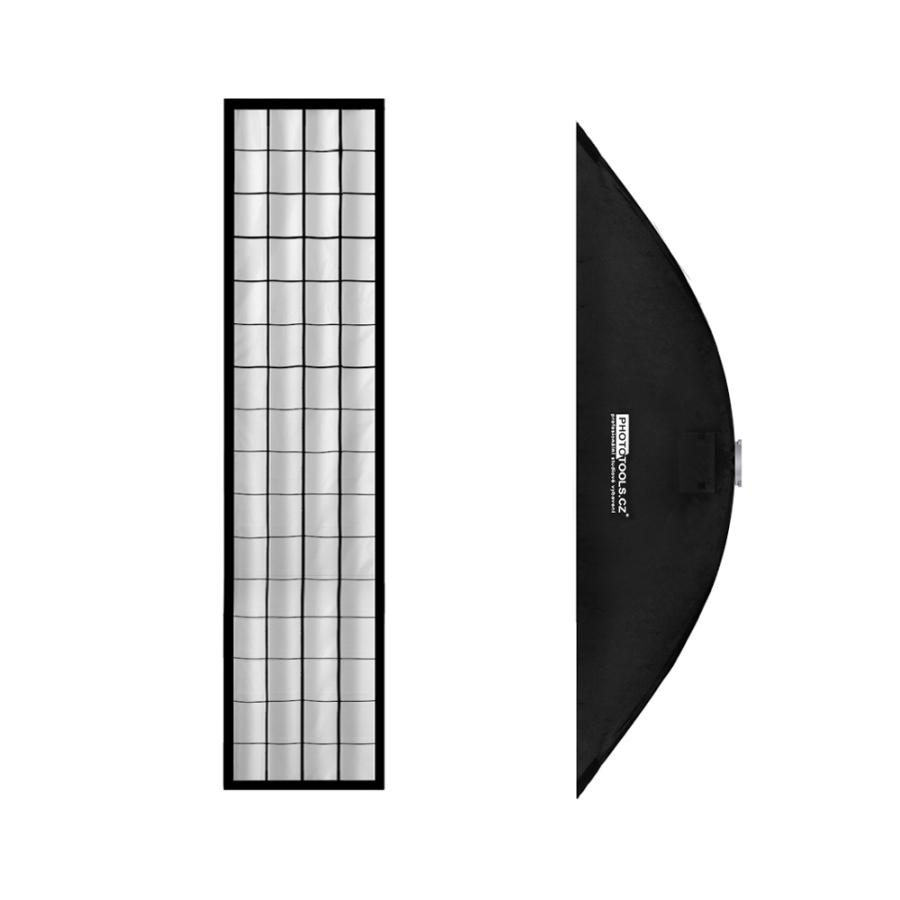 35x160cm/1' by 5' striplight softboxes
2 units, striplights with removable grids and diffusers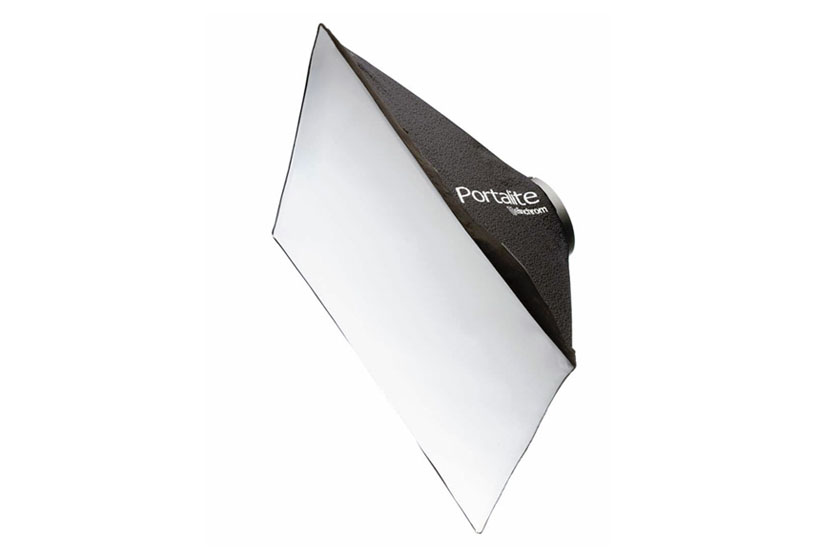 60cm/2' rectangle Elinchrom Portalite softbox
1 unit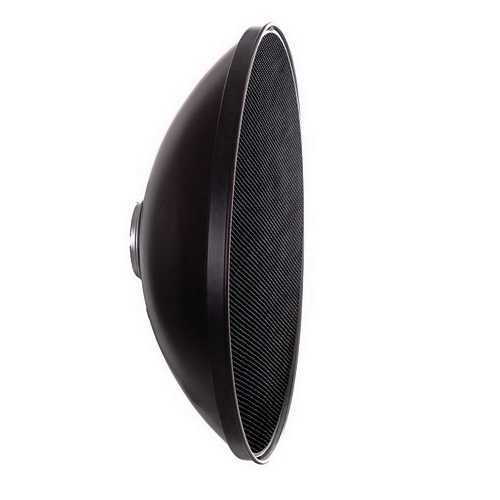 70cm/28" beauty dish
with removable grid
Standard reflector
21cm / 8.25in. Provides a beam spread of 50°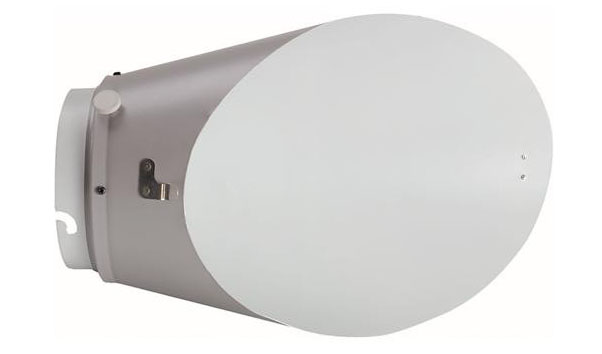 Background Reflector
Designed for the specific purpose of illuminating backgrounds. Will give an attractive illumination perfect for portrait photography.
Snoot
With removable honeycomb grid and five color filter gels.
8"/21cm Standard Reflector
2 units, each with its own barndoor, honeycomb/grid, and color filter gels.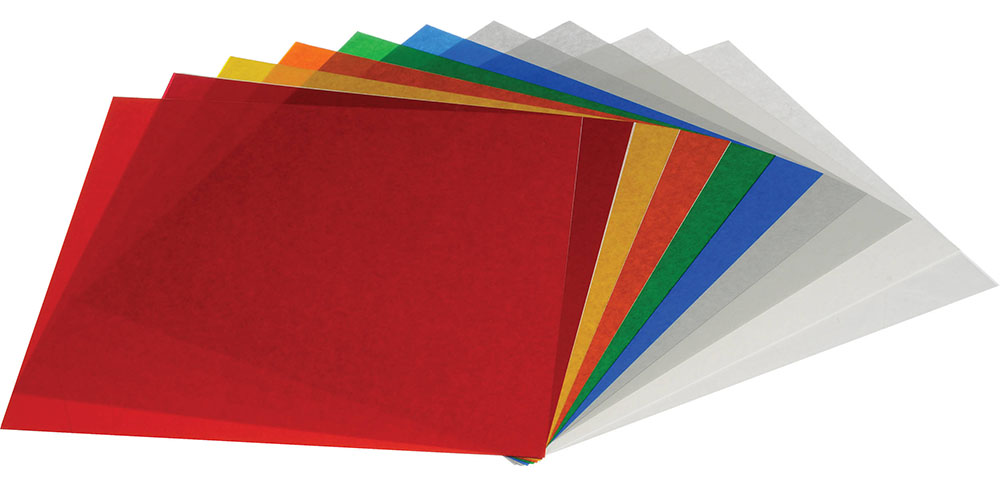 10 Color Filter Gel Set
Includes an assortment of primary and other bright colours commonly used in lighting setups.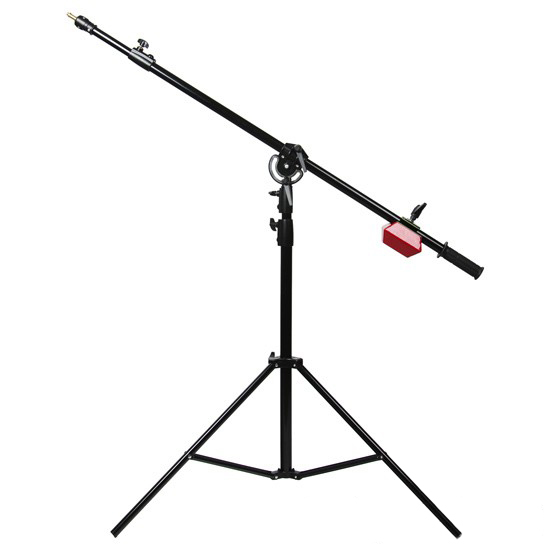 Boom stand
Now replaced the old one with a proper, heavy duty one.
100x170cm/40" by 67" reflector pad 5-in-1
5-in-1 reflector pad on a tripod/holder; can be used as flag wall as well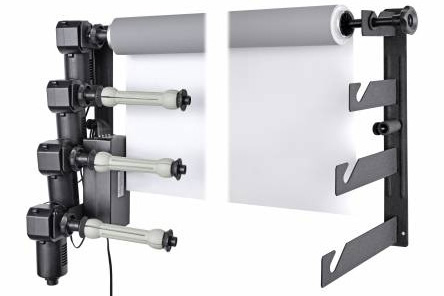 Motorized rollers for 4 backgrounds
wall mounted electric background roller/holder, remote controlled for maximum comfort and efficient use of your booked time
Backdrop holder kit
Telescopic stands and an extended rod for fixing all the textile backdrops up to 2,6m x 4,6m (8.5ft x 15ft)