What's Remote Tethered Shooting
TL;DR it's a way to take photos without being physically present on the set. To allow for remote shooting, you can be anywhere in the world, as long as you have a reasonably stable internet connection there. Same goes for the model you're shooting remotely – can be anywhere, provided there's the right technical equipment and a decent internet connection. And then, with just the help of some mainstream software, you'll be able to direct your model shoot via webcam, see exactly what the professional camera sees in real time, and take photos with a click of a mouse.
Never Shot Remotely?
No previous experience needed, not with remote shooting, but not even with photography! We've worked with complete newcomers to hobby to pro photographers over the past decade and we're happy to guide you through everything, or rely completely on your instructions. Usually it's the collaborative process, the teamwork that makes the dream work.
What You Need
All you need is a laptop or desktop (PC or Mac) ideally with a webcam, or at least with a microphone. That way we can communicate. Next step, if you don't have Zoom installed for home office work already, downloading and using Zoom is free (their newly imposed 40 minute limit doesn't affect our remote shoots since I have a licensed/paid Zoom subscription and I'll be hosting the Zoom meeting). To see the photo results immediatelly, you might also want to set up Dropbox, their free account is perfectly enough, just so I can share with you a folder where all the straight-out-of-camera small-sized JPGs will get uploaded on-the-fly (and you'll be able to see them a few seconds after taking it). But that's optional, you're fine with just Zoom where you'll see the Live View from our camera and you'll have remote control over the camera settings and you'll be able to take the photos with a click of your mouse.
How Does It Work?
you get in touch with us to find a date and time and discuss details, either via email hello@nikolart.cz or WhatsApp 00420725797268 or Messenger fb.com/nikolart.cz (Messenger might end up in spam/request folder, so better use the other two options)
we make sure you meet the software/hardware requirements (laptop/desktop, webcam or a mic, Zoom, optionally Dropbox, too) and help with anything that needs installing or setting up
before our remote shoot, we prepare the location and all the equipment and talent to be shoot-ready:

all the Camera & Lenses and Studio Lighting etc. gets set up, location arranged, wardrobe prepared etc.
you receive a Zoom invitation link to connect to our Zoom meeting, and a Dropbox link to a shared folder
we meet on Zoom and say hi, introduce you to the team (usually me and my husband, unless you book another model with us), location, lighting conditions etc., and show you the layout and most important buttons of the remote shooting app (it can be as easy as four different buttons, that's it)
then we give you remote control of the Sony app that shows the Live View of what our Sony camera sees, and you familiarize yourself with focusing (it's got very reliable eye-AF and face detect, so it's as easy as pressing a button) and taking photos, switching the view from landscape to portrait orientation etc.

 … and then magic happens! You direct and take photos, I pose, my husband is your camera operator so he follows your instructions or direction, or offers his suggestions, we all combine our creativity and experience and skills and we let the shoot flow and the results are great, timeless photos; we do a lot of wardrobe changes, lighting changes, location/set changes etc., we can keep the conversation going, just like you'd do on a "normal" in-person photo shoot
you can adjust the camera settings, see the straight-out-of-cam small JPG previews in your Dropbox almost in real time, and direct us to correct the posing, the composition, the lighting etc. to your preference
after the shoot, right after we close the Zoom meeting, we start to upload the RAW files to you, which might take an hour or even a couple hours, depending on the amount of photos we shot during the remote session
depending on whether you choose the remote shoot to be exclusive usage rights or non-exclusive (in which case you get a free one hour extra), you also receive a corresponding model release, signed of course
and lastly, these Rates would apply:
Two hours
199
€
2 hours + 20min setup
If you don't require exclusivity, by sharing the rights to the RAW files with me you get a free tier upgrade to:
3 hours + 20min setup
Three hours
289
€
3 hours + 20min setup
If you don't require exclusivity, by sharing the rights to the RAW files with me you get a free tier upgrade to:
4 hours + 20min setup
Half-day
359
€
4 hours + 20min setup
If you don't require exclusivity, by sharing the rights to the RAW files with me you get a free tier upgrade to:
5 hours + 20min setup
Something Special
We shoot models on a regular basis. So it's not only me whom you can shoot remotely with us, but also some of my gorgeous model friends. Reach out and we'll set it up, see who's available when you're available, find out what type of model you're looking for and arrange everything for you etc.
We travel for vacation a few weeks a year, always bringing all the camera and tethering gear with us, as well as some lighting gear, and renting stunning locations. So not only can you shoot remotely at my Prague Boudoir home studio, but also other locations.
Why Shoot Remotely With Us?
There are multiple ways to go about remote shooting, some involve just two people, a different choice of software etc. The way we do it benefits you, because:
it's efficient – you're getting access to all the professional grade camera gear and lighting equipment as well as all the computer power and the right mix of software, plus years of experience and know-how, plus talent and location and styling and assistance, all part of one package
it works – we've done dozens of these, always learning, always improving and introducing incremental upgrades and tweaks, all for the smoothest possible experience for you
it's creative – you're part of the whole process, from wardrobe to composition to set design etc., we interact in real time, you get voice stream and two video streams (one from webcam and another from our Sony camera)
it's hassle free for you – we get the location ready, rearrange the furniture, move strobes, change lenses and camera positions and angles etc., you get to sit back and immerse yourself into the role of a director in charge of your team
it's better than remote shoots with camera mounted fixed on a tripod – obviously, shooting hand held, having a dedicated camera operator allows me to focus 100% on modeling and you get the benefit of much higher efficiency and productivity and the remote shooting experience is richer and gets a whole new bunch of possibilities (camera angles, positions etc.) and has a better flow
Tethering and remote shoots
Stay safe and shoot remotely. Enjoy the benefits of having a model and an on-site camera operator, a wardrobe stylist, makeup artist, the whole multi-talent team on site, while YOU direct the shoot, YOU see the live stream and interact LIVE, and YOU take the photos remotely, retaining all the original files and having a model release etc., just like on a regular, in-person photo shoot. Give this a go, it's a pretty awesome experience for all photographer skill levels, from absolute beginners (happy to set everything up for you, coach you etc.) to seasoned pros who need certain content but can't find the right model due to all the travel bans and shelter-at-home restrictions.
Just upgraded our Sony A7R from III to IV and currently testing out the wireless tethering. In controlled environments with really strong signal from the Wi-Fi router and sticking to 5GHz it's very smooth, but for most use cases (and on location remote tethering) the USB-C cable from a laptop is still king, so we're sticking to that wherever/whenever possible.
Powerful Laptop
Our in-house Sony camera (or any camera with a USB-C) connects to our workhorse laptop. View your tethered shoot on a 100% sRGB coverage, quality IPS 16" 2560x1600 (WQXGA) screen or stream the Live View over wired 1Gbps ethernet or wirelessly over 802.11ax WiFi 6. Shoot tethered over a USB 3 cable with minimum delay and highest transfer speeds. Upload the taken photos to cloud, automatically. Everything's blazing fast with NVMe storage and 16 threads of processing power.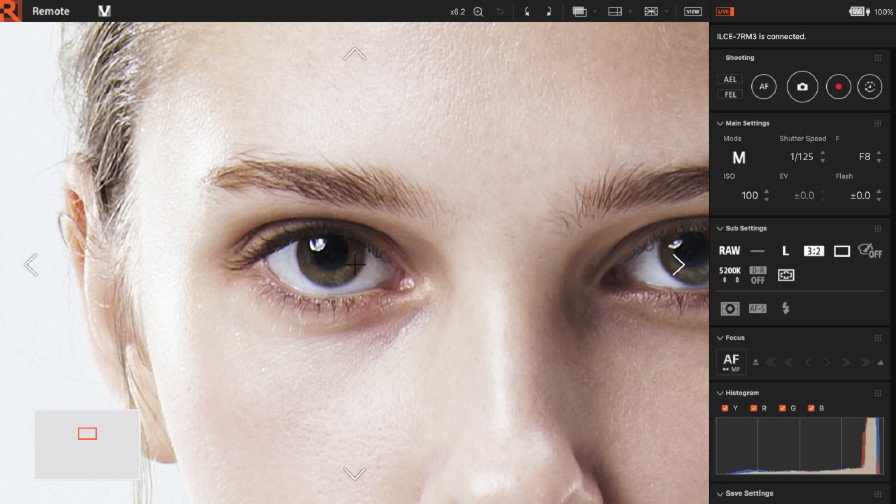 See the Live View, also STREAM the Live View (via Zoom), trigger the continuous auto-focus (with eye and face detect) and take photos with a click of a mouse (or a shortcut on your keyboard), set your ISO/aperture/shutter speed, white balance and everything else. With a delay of 5-10 seconds, depending on where you are in the world, the photos show up in your Dropbox. Magic 😉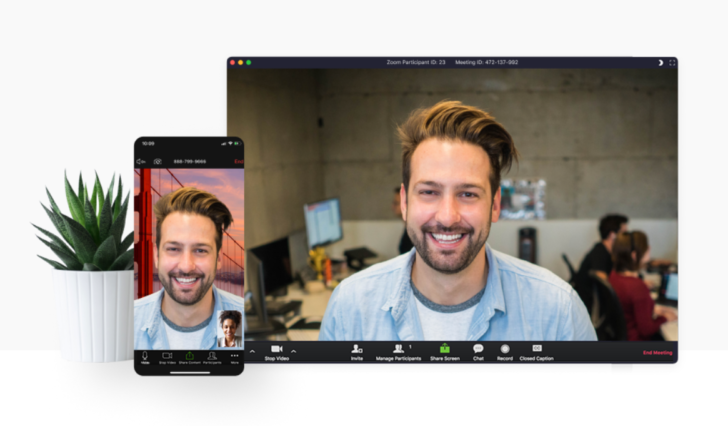 With the free Zoom app for your laptop or desktop, you can join a photoshoot here at Prague Boudoir (or at one of the locations we travel to) from anywhere in the world. With a live webcam audio & video feed from the shoot, with remote control capabilities, you can interact with talent on site and shoot remotely.